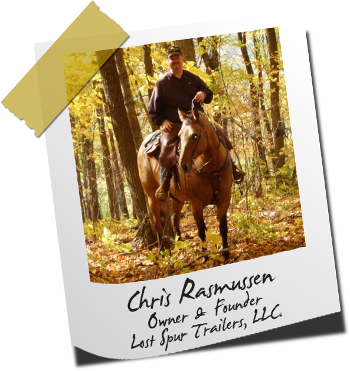 Meet Our Founder
Chris Rasmussen is the owner & founder of Lost Spur Trailers, LLC.
Chris brings over two decades of trailer & equine experience with a proven history of customer satisfaction. He also brings a unique style to approaching your trailer wants and needs with a positive end result for the customers purchase experience. He always tells the customer "let's make this a fun and enjoyable experience not a stressful one." After all, you're purchasing a trailer for the comfort and safety of you and your horses, so why not enjoy it?
He looks forward to working with each and everyone of you on your next trailer purchase.